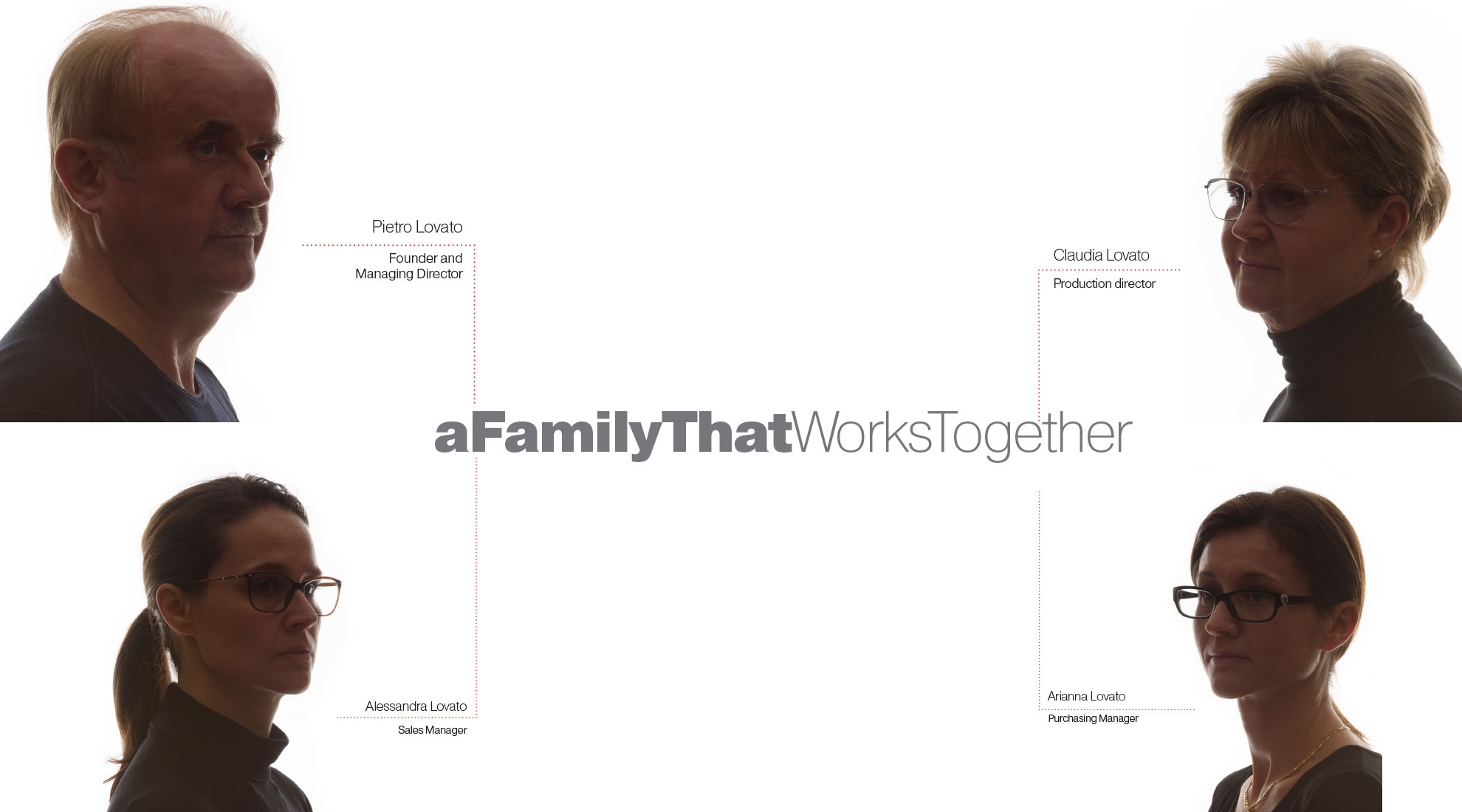 A brand collecting objects, stories and experiences, in a full made in italy style.
The Lovato were from the first day a reference point for every human resource of the company. A family.
Starting as a small workshop, pietro lovato have been able to develop its business that from 36 years produce professional seatings and not only.
His experience as an entrepreneur is combined with the young spirit of the company's new generation in order to pursue the company's goal and core philosophy: looking at the future and innovation , starting from a strong and solid tradition.
Like a seed that grow,  the original idea evolves together with persons and their strategies
With the passing of time, the idea that gave birth at the project grew togheter with  our people and their strategies, turning the small workshop in a structured company reality.